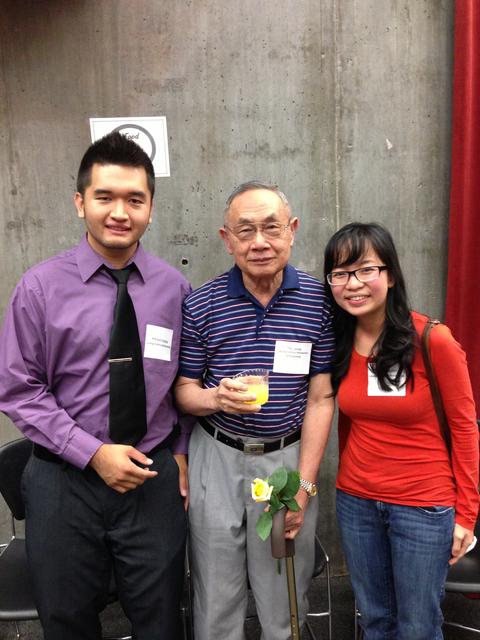 My father and I had the honor of attending this years Student Success Celebration at Los Medanos College (LMC). There were two recipients of the Leung Family Memorial Scholarship this year.
Red East Tumang (left in photo above) recently completed the Vocational Nursing program and has been working in his chosen profession since December. He is returning to LMC for his Associate's degree to be followed with a Baccalaureate in another program.
Phuong Nguyen (right in photo above) is completing her Associates in Nursing this year and will be pursuing her Baccalaureate at Cal State University.
Both candidates were impressive in their enthusiasm and work ethic. I know that my mother would be proud of their efforts to advance themselves. We are confident they will be accepted into their future programs and have high expectations they will do well in their profession.
The Scholarship was established in the memory of Timothy Sheck-on Leung who had attended LMC then continued his Baccalaureate in Marine Biology at Humboldt State University. We now also honor my Mother, Shirley Wan Leung, who was a long time business teacher at LMC.
If you would like to contribute to this great cause, please contact:
Many thanks to Claudia Acevedo, LMC Scholarship Program/Alumni Coordinator, who has helped us make this scholarship possible.