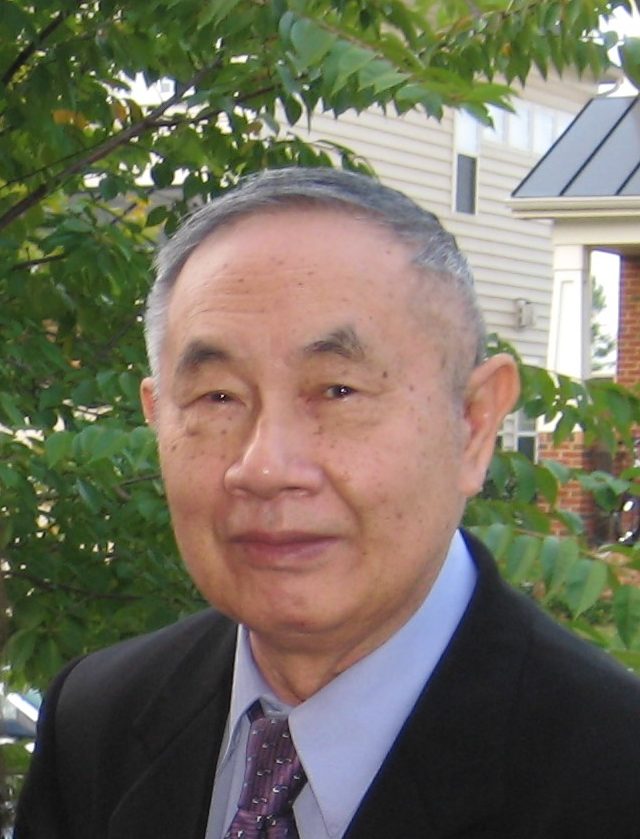 On August 20, 2019, Ted T. Leung passed peacefully at home. Vic was blessed to have been able to spend the last few months with his dad and supported by nearby family and friends. Ted and Shirley had an amazing life story with amazing siblings, nieces and nephews, cousins, and grandchildren. He was more like a father to me and I will miss him immensely. We will be honored if you can join us for Ted's funeral and understand if you are not able to. Enclosed is the information regarding his funeral/memorial service. Love to all, Stephanie
Ted's story is here.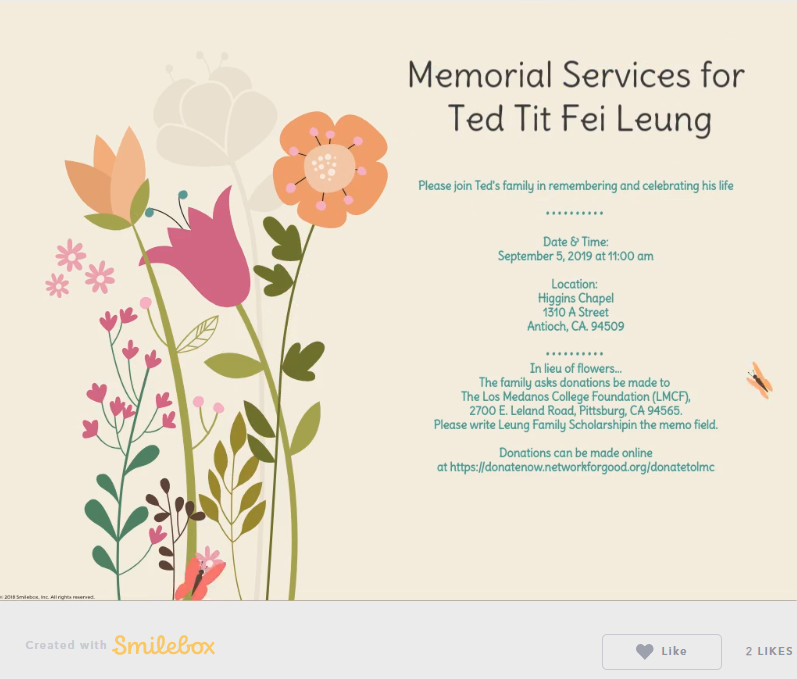 In lieu of flowers, the family asks donations to be made to the Los Medanos College Foundation (LMCF), 2700 E. Leland Road, Pittsburg, CA 94565. Please write Leung Family Scholarship in the memo field. Donations can be made online at https://donatenow.networkforgood.org/donatetolmc.