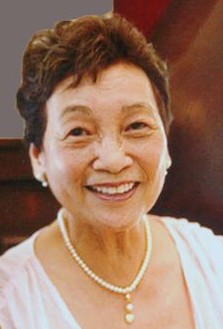 UPDATE: Memorial service to be held, Sunday 2 October, at 11:00 a.m. Click on Shirley's picture on the left to go to her photo album. Shirley passed away peacefully this afternoon after a long illness. Born to William Wan and Po Kau Tse on September 28, 1929, she was raised in Nanking, China. She was the first of seven siblings, two brothers and four sisters. Her father William Wan was an educator, Dean of the Southern Commercial College in which she received part of her business education. Her father, with Hoi-Kit Leung also helped establish Yen-Do Bible College in Canton, China. This was supported by Dr. George from Harding College, Arkansas. It was here that she met her life-long partner Ted.
Prior to the Communist take-over of China in 1949, Ted and Shirley studied at Harding College, after which Shirley pursued her Master's Degree in Business Eduction at the University of Oklahoma. With a bright future to continue her father's education career, she chose instead to marry Ted. She took clerical jobs to help to support the family and help her husband through college.
Shirley enjoyed home life and raised sons Timothy and Victor. She received her teaching degree at the University of California, Berkeley. She began her lifelong passion in education by working as a home teacher in the Pittsburg School District and substitute teaching at Antioch Senior High School. Later she began teaching part time at Los Medanos Community College (LMC) before accepting a full time position in the business department. Upon the untimely death of her eldest son, Ted and Shirley established the Timothy S. Leung Memorial Scholarship, a merit based award for science and nursing students. She retired from LMC in May 2004, thankful for the rewarding career and friendship of her colleagues.
In retirement, Shirley spent many joyful years with Ted traveling the world. She is survived by her husband of 58 years, Ted Leung, son Victor, daughter in-law Stephanie, and three wonderful grandchildren, Samantha, Nicole, and Timothy.
Services will be held at Higgins Mortuary, 1310 A Street, Antioch, CA 94509-2329 on Sunday, 2 October 2011 at 11:00 a.m.
In lieu of flowers, the family requests donations be made to:
The Leung Family Memorial Scholarship
Care of Los Medanos College Foundation
2700 E. Leland Road
Pittsburg, CA 94565
The family wishes to extend thanks to many friends who gave their support through the past difficult year.