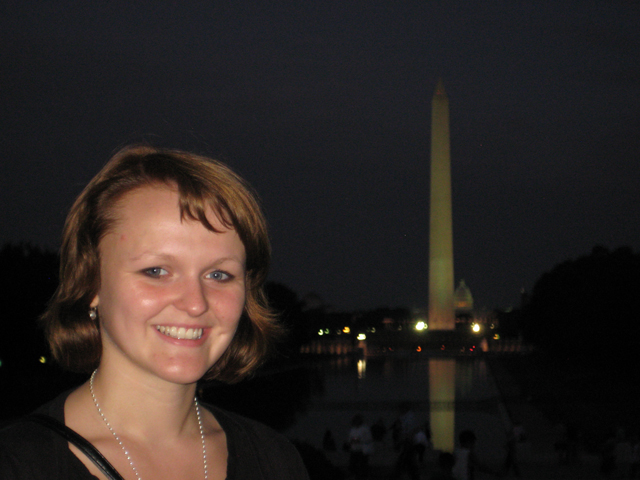 Two new members of the Leung household in Virginia. The first arrived on July 3rd from Germany. Anna Lena is our new Au Pair who has already experienced the celebration of the United States Independence Day by watching the Washington DC fireworks. She has also gotten to experience the numerous visitors who stop by the house. Many of our friends have been in the military for some time and almost 75% of them have spent a tour in Germany! Anna Lena did also get to enjoy our favorite local water park, Water Country USA in Williamsburg, Virginia.
The second new member of our household arrived (under protest from one half of Leung household management) from our Southern Virginia Korean connection.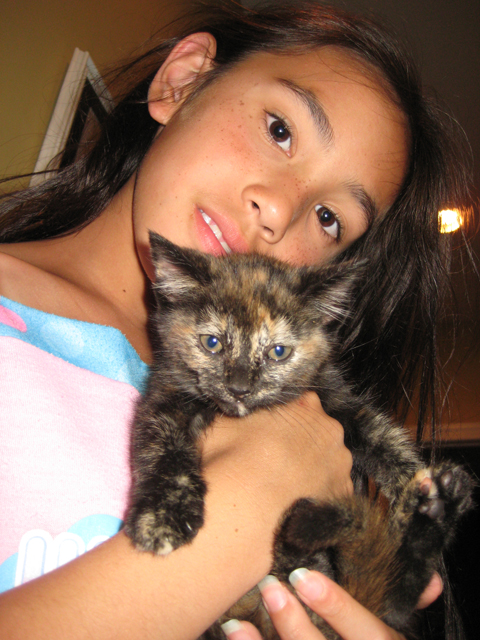 This kitten is approximately less than one month old and does not have a name yet. We are open to suggestions as we will need a more personal name other than "cat" or "kitten". This kitten is very quiet…so far. Please send your name recommendations to the number one child at theleungs dot org. (Cashmere.)
The Leung summer has been very busy so far. Here is a quick summary: farewell to Monica, welcome Anna-Lena, new job for Vic, Nicole and Timothy swim team, Sam gymnastics and other teen related issues, Nicole tennis camp, Timothy flag football camp, water country USA, visitors from Japan, Tennessee, West Point going to Kuwait. We are hoping that you all are having an enjoyable time as summer doesn't seem long enough yet!